First Responder Deflection: A Warm Handoff to Services in the Community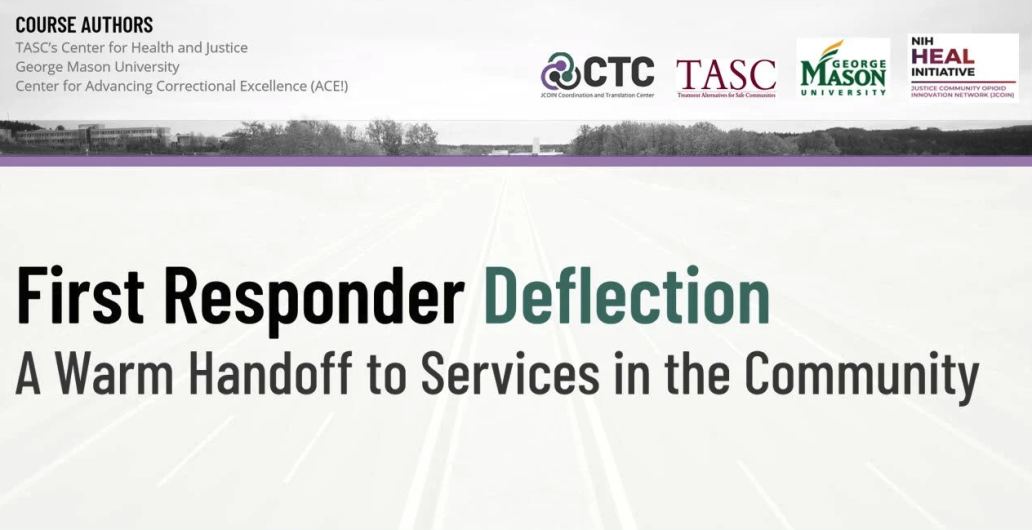 This seminal eCourse from JCOIN introduces deflection as a collaborative, problem-solving approach for law enforcement and other first responders, substance use treatment providers, and community partners.
Also known by names such as pre-arrest diversion or co-responder programs, deflection serves as a community-centered practice by which law enforcement/first responders make a warm handoff to treatment and services in the community for people who have experienced an overdose or who have a substance use disorder.
This course provides: information on the background and purpose of deflection; descriptions of five pathways of deflection that local communities are using to connect people to services; examples of how these deflection pathways are being implemented in a variety of community settings; resources for local leaders to begin, augment, or support deflection initiatives in their communities; and guidance for incorporating evaluation into deflection initiatives.
Learn More
---