PAARI 2022 National Summit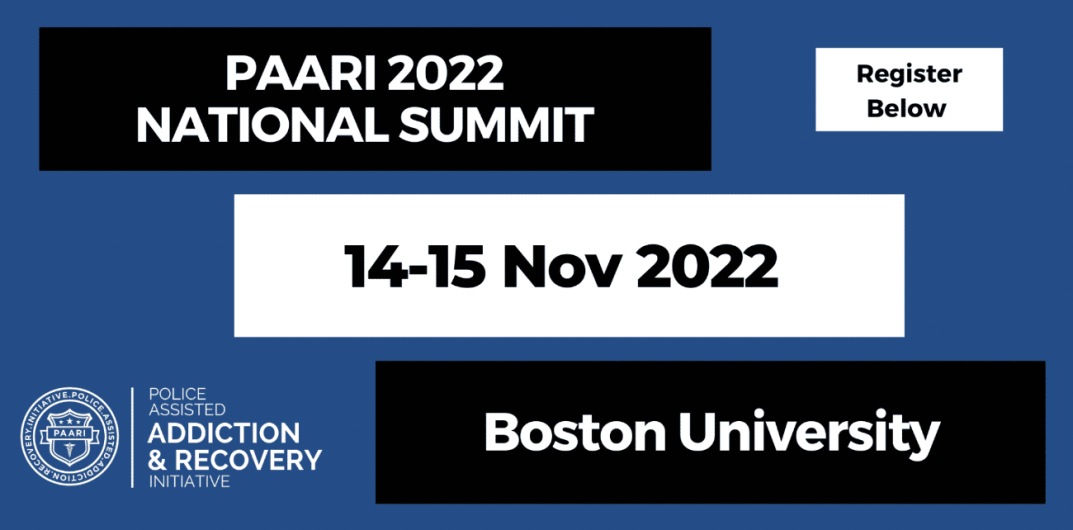 This annual convening is for public safety and law enforcement partners at any stage in creating or engaging in non-arrest programs that assist individuals into treatment and recovery. The summit is an opportunity to hear from public safety and public health partners about developments in the field, evidence based best practices, and to network with other departments involved in similar work.
Tentative Schedule:
November 13th – Evening social event TBA
November 14th 8:30-4:30pm, followed by evening reception
November 15th 8:30-12:30pm
Continental breakfast and lunch to be provided during summit.
https://paariusa.org/paari-2022-national-summit/
---